The Charting Women's Circle group course is a 12 week intensive consciousness raising journey and opportunity to clarify some of the finer points of practicing a Fertility Awareness Based Method (FABM) in your own life. It is designed for women already charting or as a companion to learning how to chart through other means. It is not a course to teach you how to chart, but may help you clarify your charting practices and behaviors. The course takes you through a deep dive discussion into all phases of the female reproductive continuum with regular charting question-and-answer (Q&A) sessions.
In our modern society, choosing to be a fertility charter can be an emotional and often isolating journey. Learning to fertility chart is a counter culture activity and there is so much more realization, actualization, and awareness that can come with actually practicing charting in your own life. I wanted to offer a group course to help women explore the threads of how charting and allowing their bodies to naturally cycle weaves through the various aspects of their life. I wanted women to be able to share this journey with other women, to realize you are not alone.
This course is open to all charting women, regardless if you learned to chart with me or through another source.
Join this course if you want to:
Deepen your body literacy understanding
Hone your charting knowledge
Connect with other charting women
Share common experiences among charting women
Develop better communication with your partner
Explore how story-finding can deepen your family connections and understandings
Feel more connected with the women around you among your friends and family
Get evidence based answers to your charting questions
Learn to trust in your own ability to chart
Find a support network of charting women
Your charting journey shouldn't be something that you have to go it alone. You are invited to join a group of women interested in deeply exploring what it means to live modern lives as naturally cycling women.
Your Instructor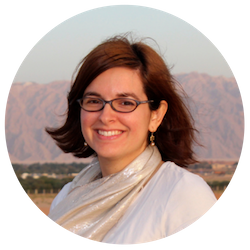 Course Curriculum
Welcome
Available in days
days after you enroll
Getting Started
Available in days
days after you enroll
Session 1 - Introductions + Body Literacy
Available in days
days after you enroll